Bridal Beauty: Edo Brides in Beautiful Beaded Benin Wedding Attire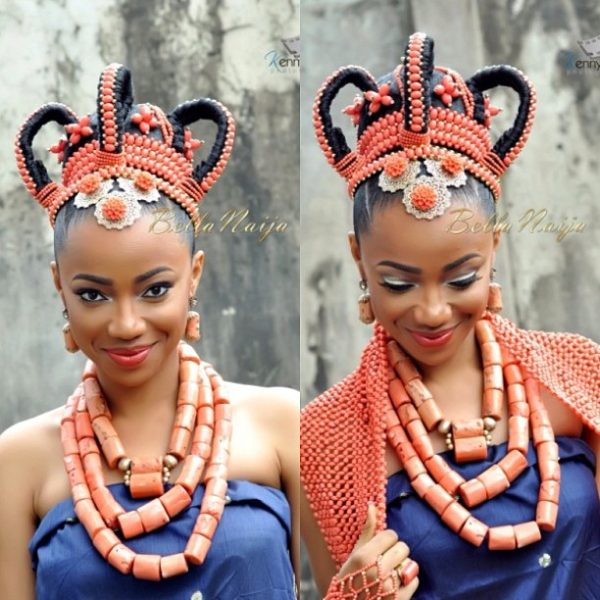 Happy Sunday! weddingplus Nigeria has 2 special style articles for you today! Whoop whoop. One for the grooms and one for brides.
This article is spotlighting the beautiful culture of brides from Edo State, in the south south of the Nigeria. Edo is home to many ethnic groups, including Bini, Akoko-Edo and Esan.
Edo brides are known for their elaborate beaded bridal wear – complete with a crown and accessories. The hair – the most important part of the look, is made into a high bun hairstyle known as Eto-Okuku, typically created with black gel. Coral beads are then sewn into the hair or extensions in to the form of a crown, called Okuku. Many brides buy wigs ready made with the hair and crown.
The coral bead accessories accentuate the regal look. Beaded necklaces are called ivie-uru, hand beads – ivie-ebo, earrings – emi-ehorivie, a beaded clutch – ekpa-ivie and a poncho like cape/beaded top called ewu-ivie. Many also wear slippers or shoes covered with beads.
For the complete look, brides wear different fabrics of wrappers – some wear embellished George, some opt for velvet or lace of different colours – anything looks great.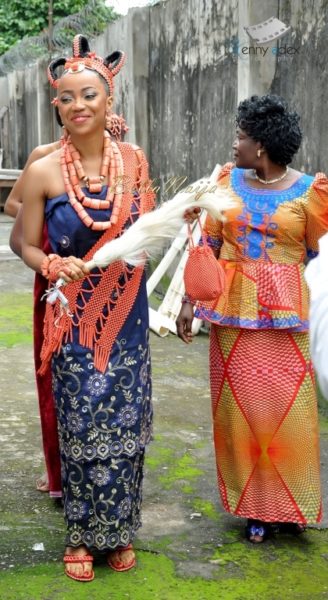 Beautiful bride shared with us Instagram – #bellanaijaweddings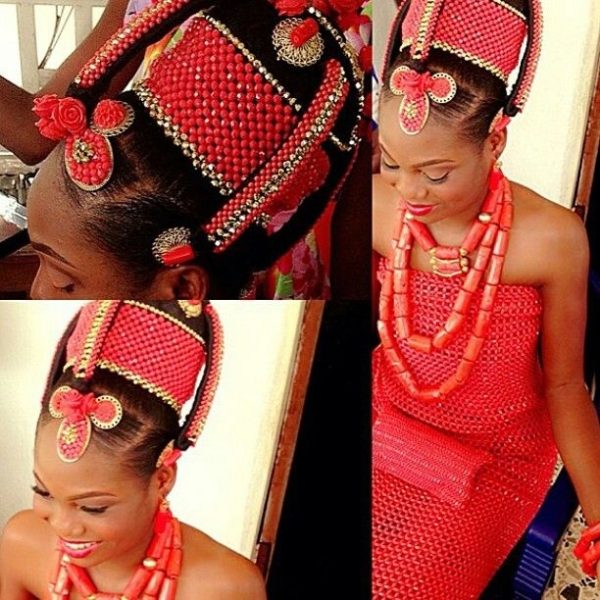 Makeup by Kemi Kings – Instagram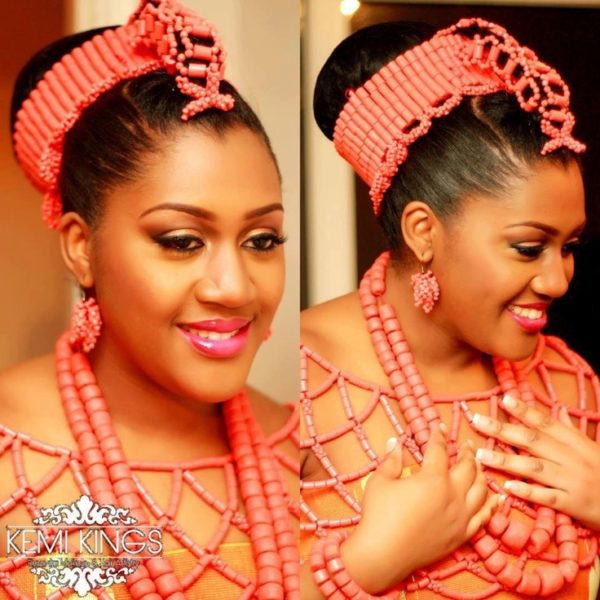 Makeup and Eto Okuku (hairstyle) by Omon of Beauty Cook Studio – Instagram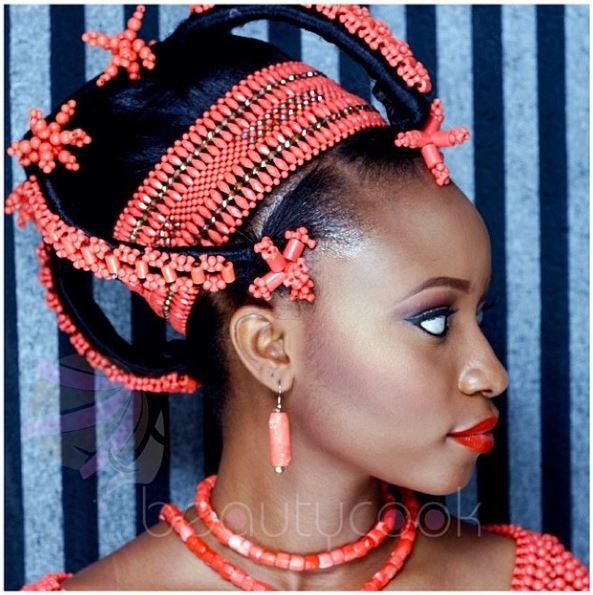 Found on Pinterest
Enimien – Photo by Alakija Studios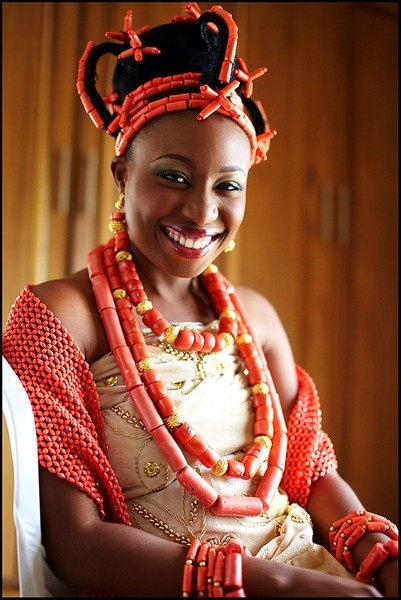 Brides made up by Osamu of Beauty Matters –Instagram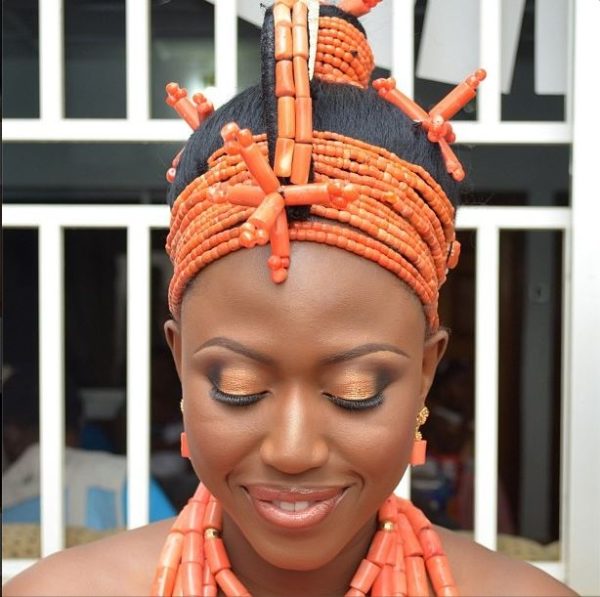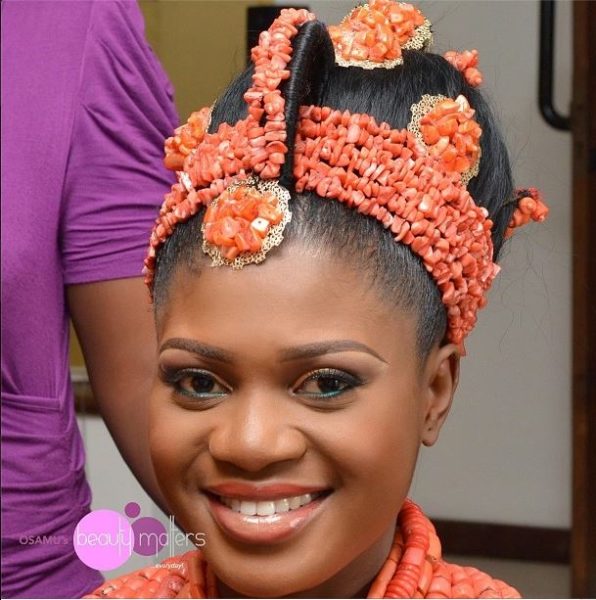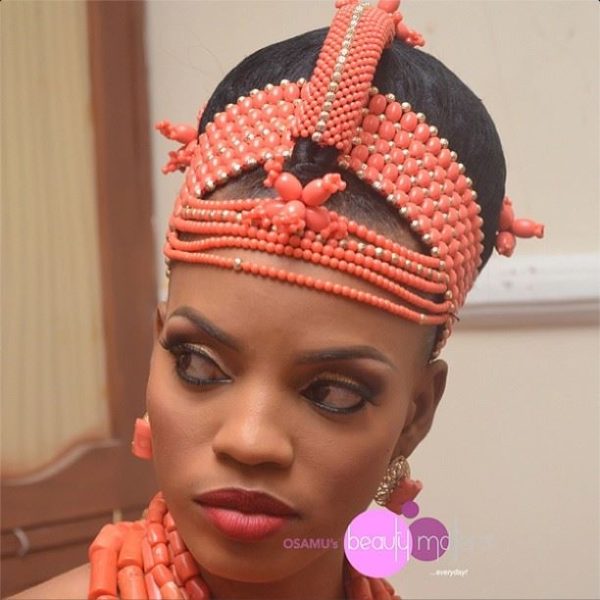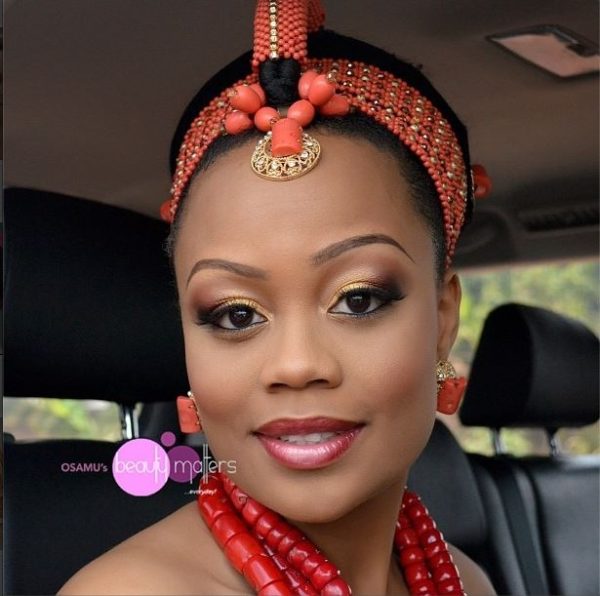 BellaNaija Brides
Vivacious Tolu –Wedding Video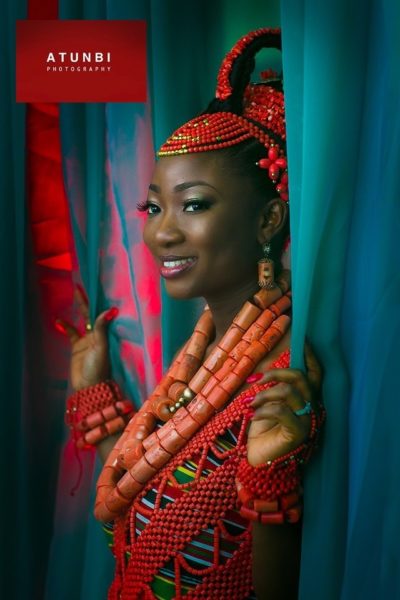 Beautiful Omoye –Wedding | Makeup by Beauty Cook Studio – Instagram
Pretty Ehi & her sister – Wedding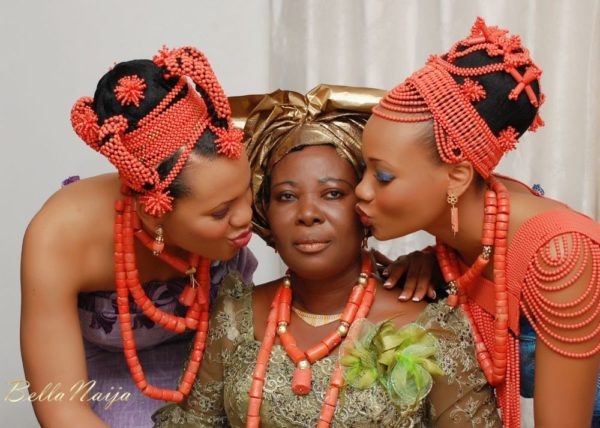 Elegant Elsie –Wedding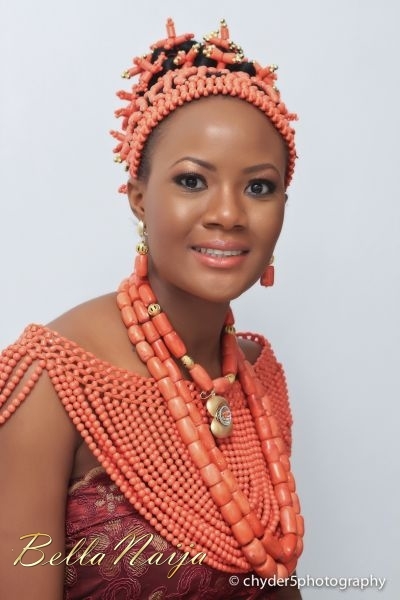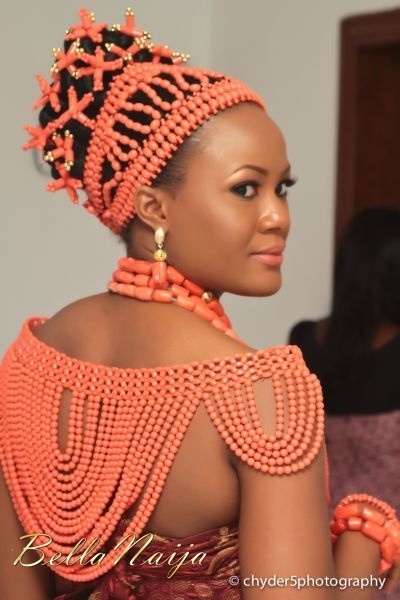 More Gorgeous Edo Brides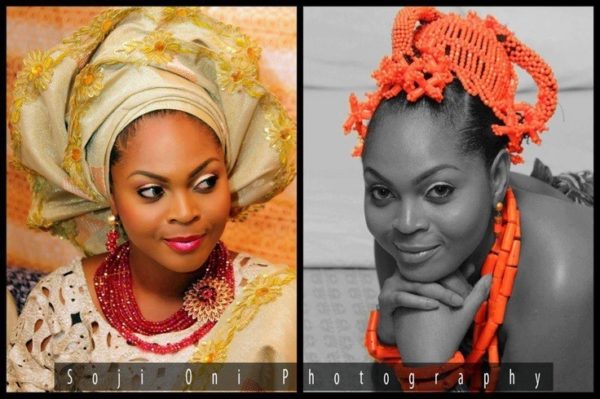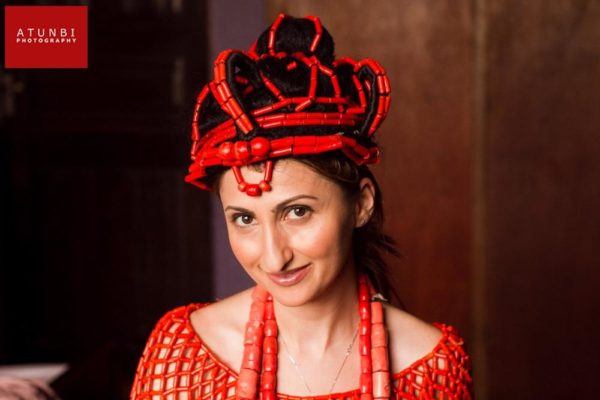 Celebrity Brides
Mercy had many outfit changes! See more ideas in her exclusive BN Wedding feature!
Hope you were inspired today!