Another day, another sweet love story to gush over and this time, it is all about
Feyi
and 
Dipo
! How these lovebirds met is one sweet story that will keep you smiling all through. The lovebirds started out as friends in university. Little did Feyi know that cupid was brewing something delicious in the background as Dipo had fallen head over heels in love with her. Well, he waited 8 years to express his feelings and you will agree with us that the time was just perfect. Now, they are on their forever journey and we we are super elated for them. Their pre-wedding photos are giving us sweet doses of love and beauty and we can't get enough! Enjoy their pe-wedding photos and love story below: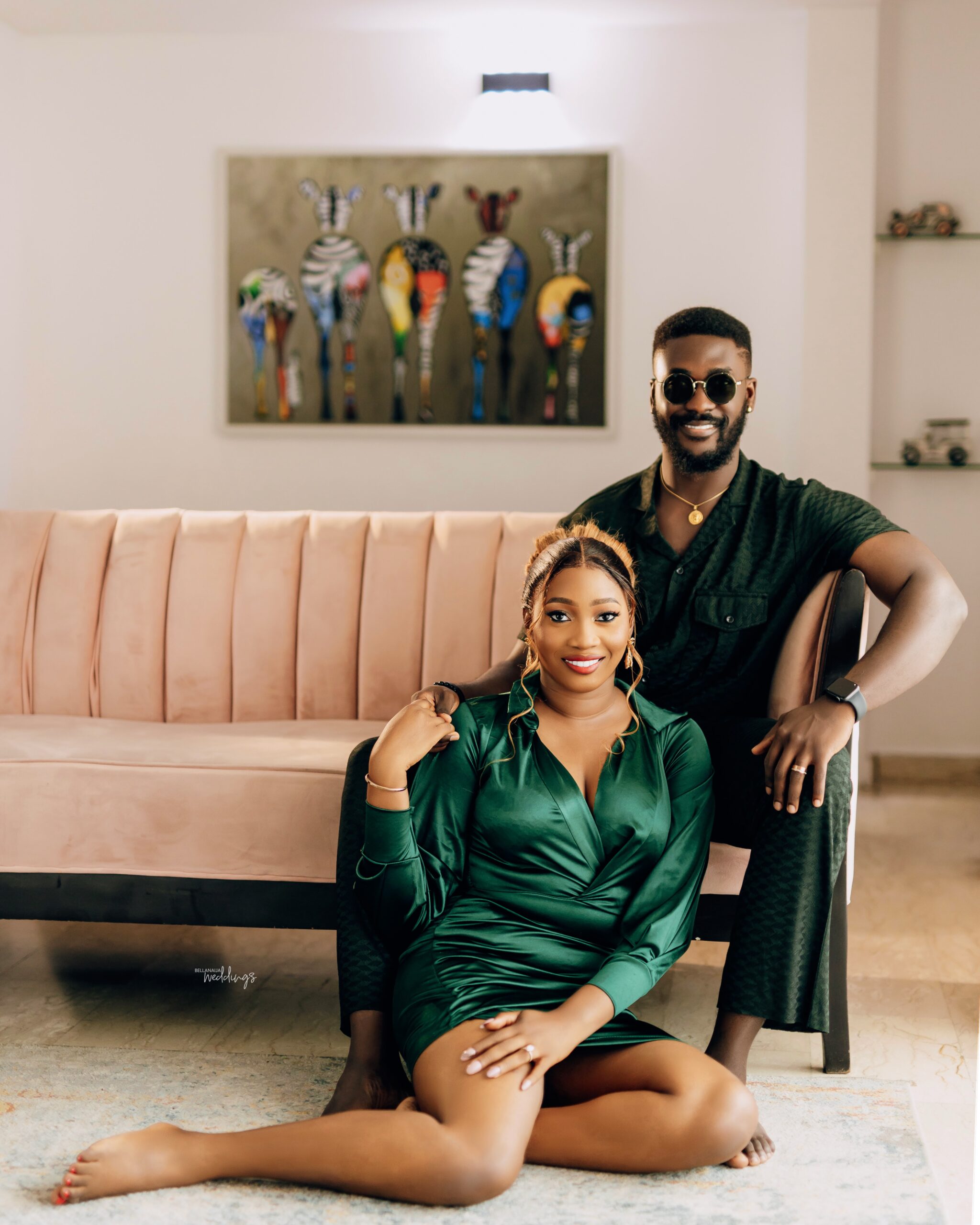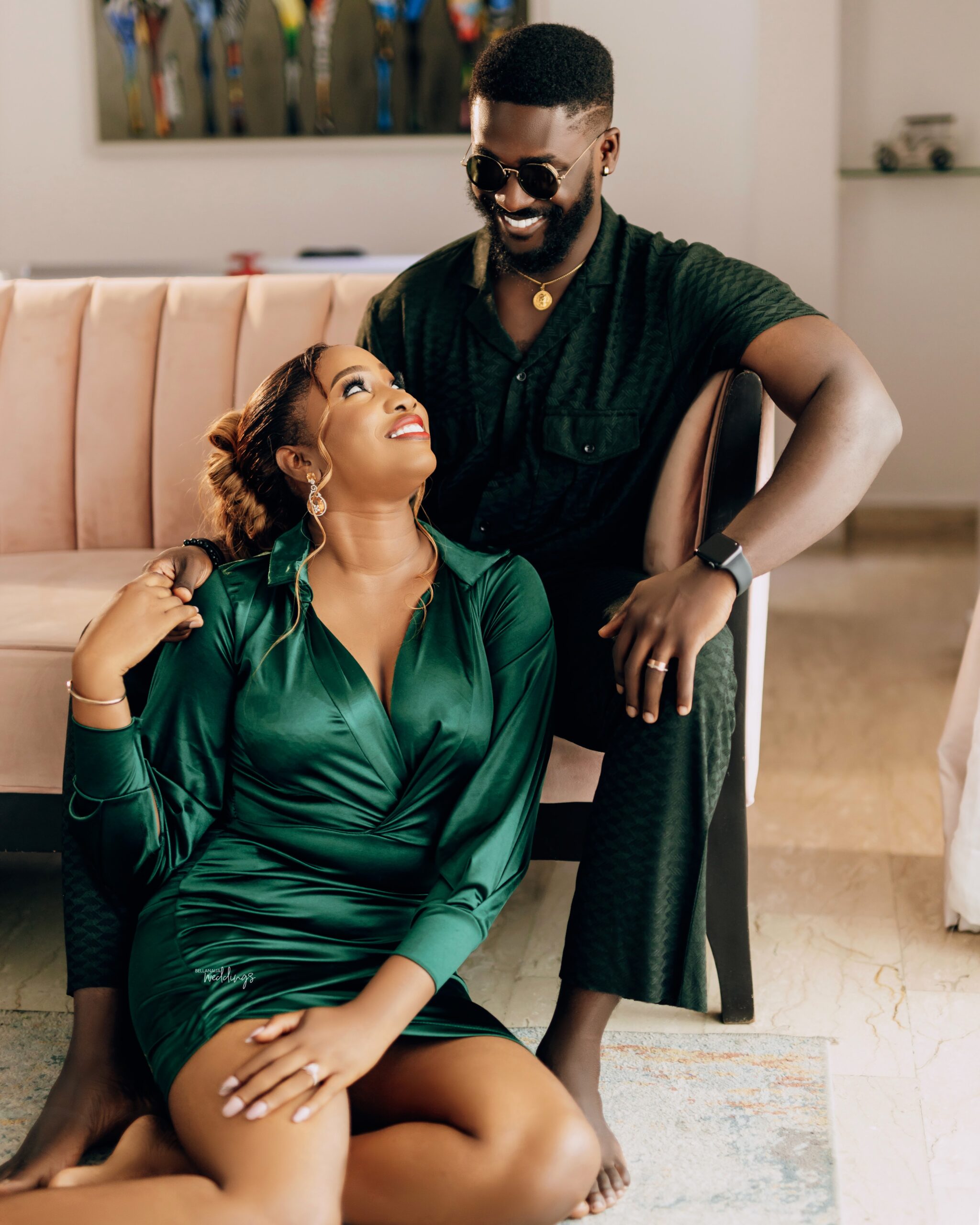 Their love story as shared by Feyi:
I met Dipo 10 years ago at the university through a mutual friend. We met in front of the BBS building and I was putting on a black and pink jalamia while he wore a cream jalamia. We immediately cliked (as friends) and that's all I saw him as and I had no idea he wanted more. He would help me through my various heartbreaks and was always there for me in every way but I never thought much about it because he's generally a very caring person, so I thought I was getting the regular friendship treatment. Fast forward, 8 years later (2021), I had sworn off men and decided to focus on other things. He decided to tell me that he had been in love with me from the very first night we met and then so many things he did for me in the past started to make sense to me. It finally clicked.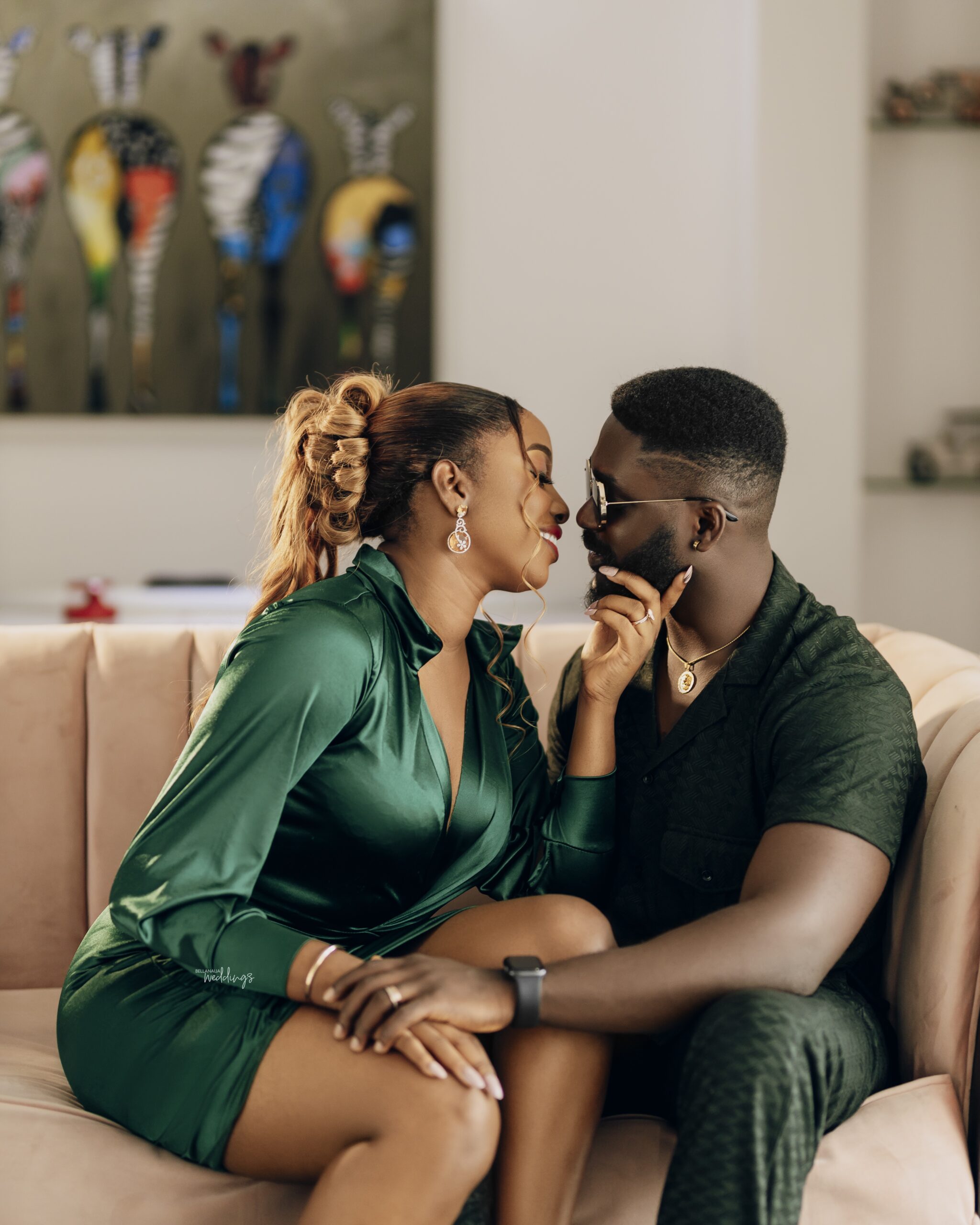 He had been patient and wanted to get to a certain mindset and phase in life before expressing how he really felt. Basically he wanted to come correct and he did! Anyway, because I had sworn off men and only saw him as a friend, I wasn't sure how to react to his confession. I also didn't want to risk an amazing friendship for a relationship I wasn't sure would last but he was patient with me through the process and God alleviated my fears. Saying yes to him is easily the best decision I've ever made and I'm so excited that I'll get to do life with him. P.S I found an old chat from 2017 where Dipo & I joked about getting married in another lifetime (we were still friends then) and co-incidentally, on that exact day 5 years later, he proposed to me & I said yes!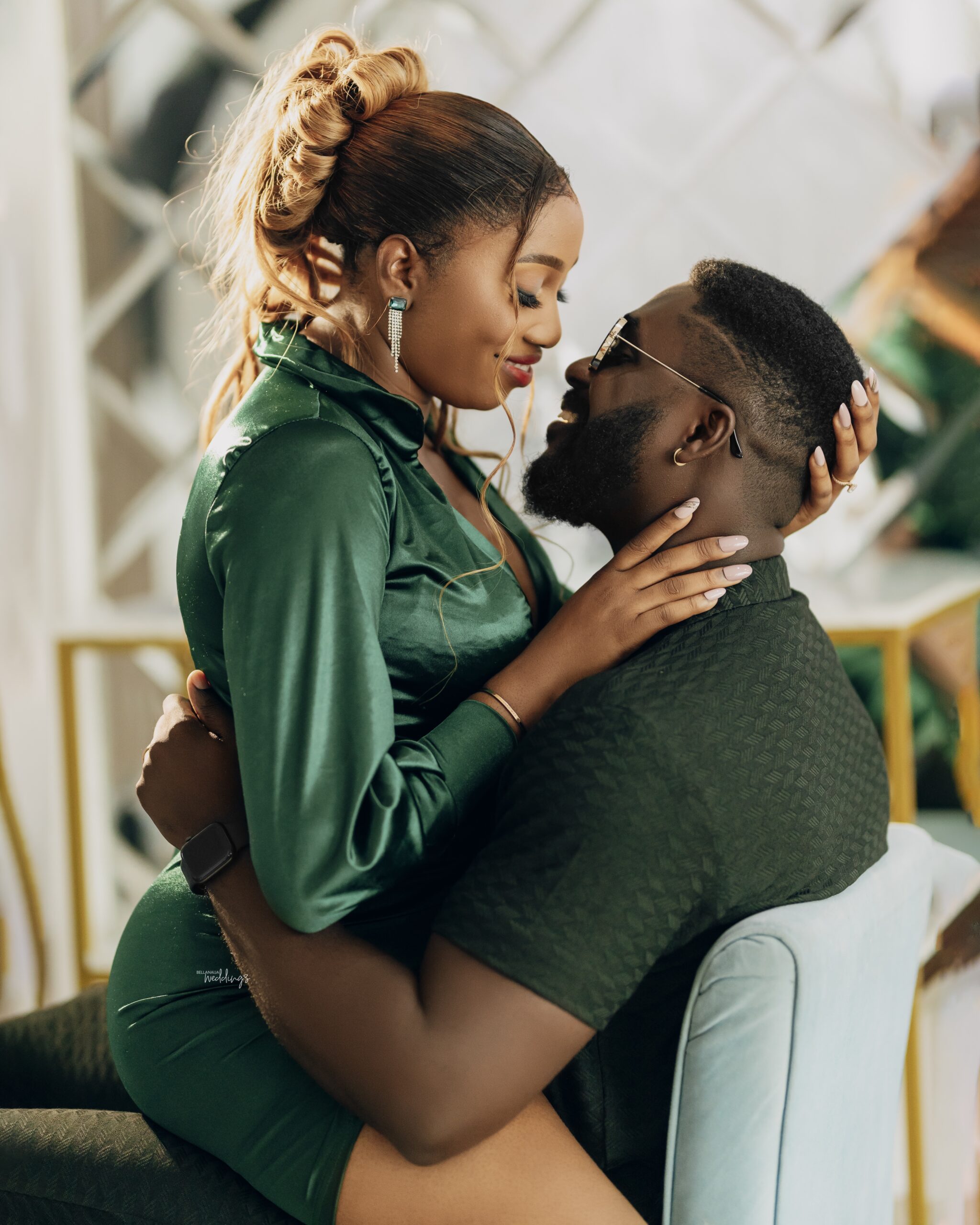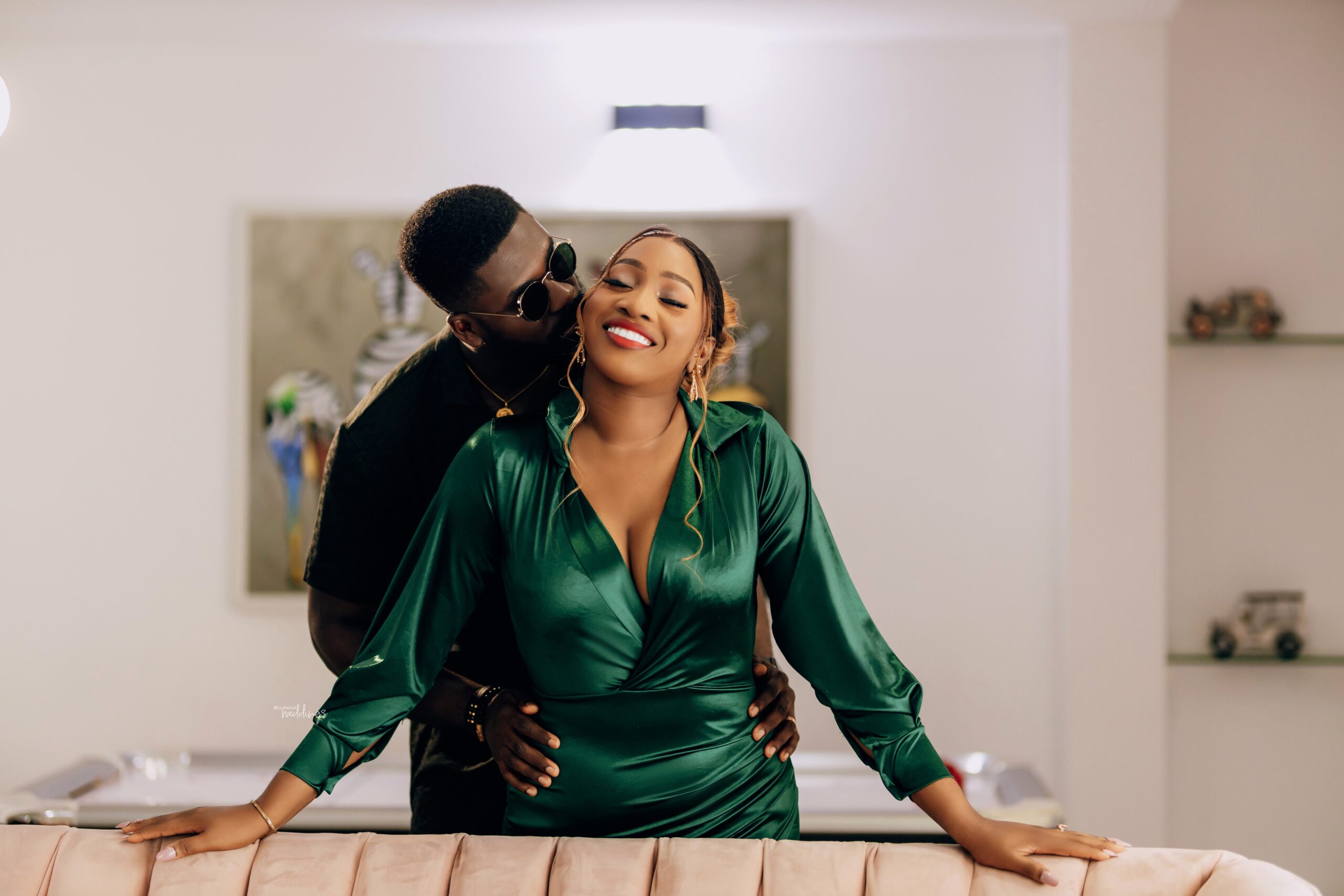 Their love story as shared by Dipo:
I am an introvert! Boring right? I generally will not be caught outside, but when my self-appointed school mother called me to come see her at our department building in BBS, I had no other option than to go. I got there sporting a jalamia (note Babcock is super hot and it makes no sense why anyone should wear one) and there I was being introduced to one of the most beautiful women I had ever seen (now my wife). She also was wearing a jalamia so clearly whatever screws I had loose, she probably did too and that was so sweet.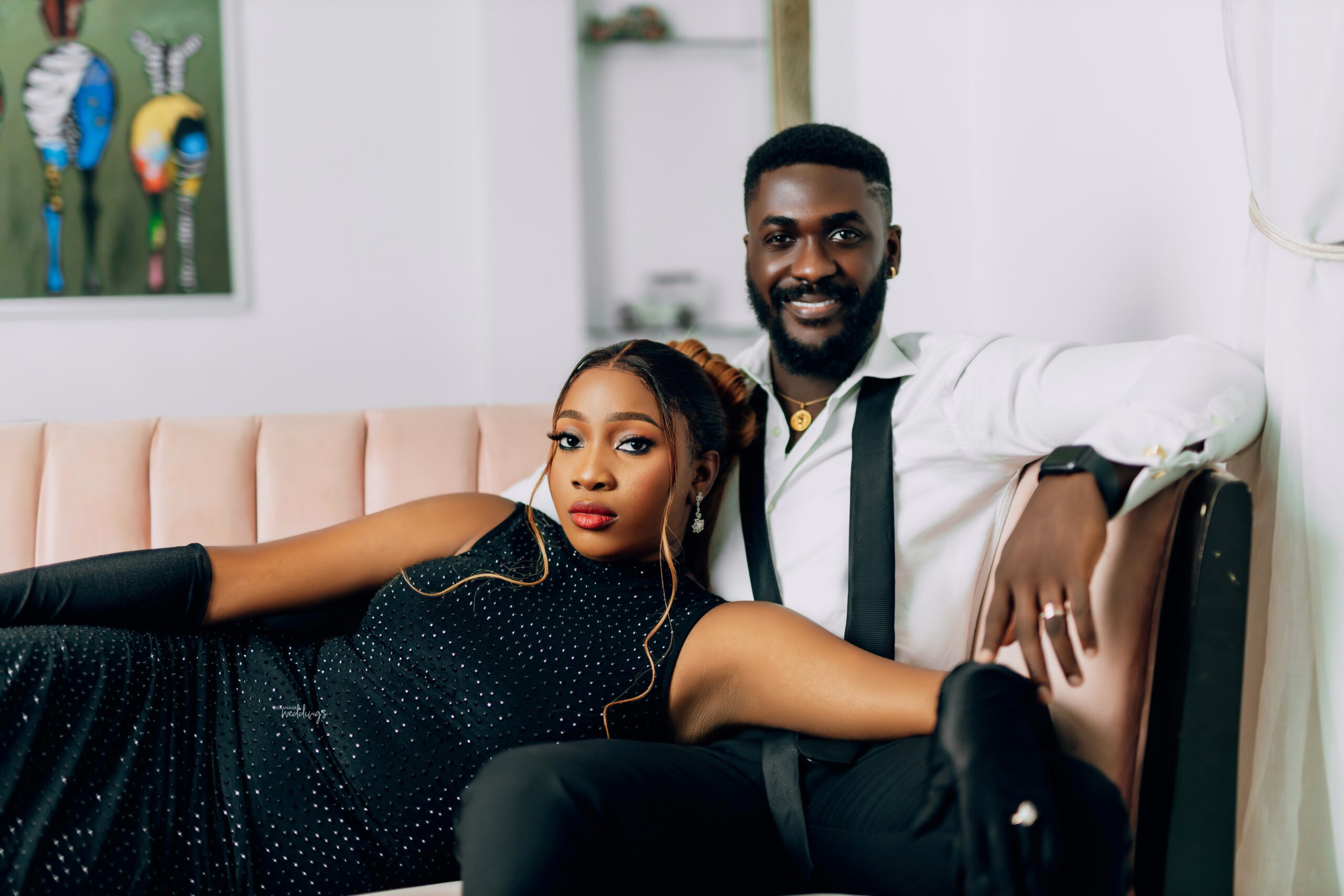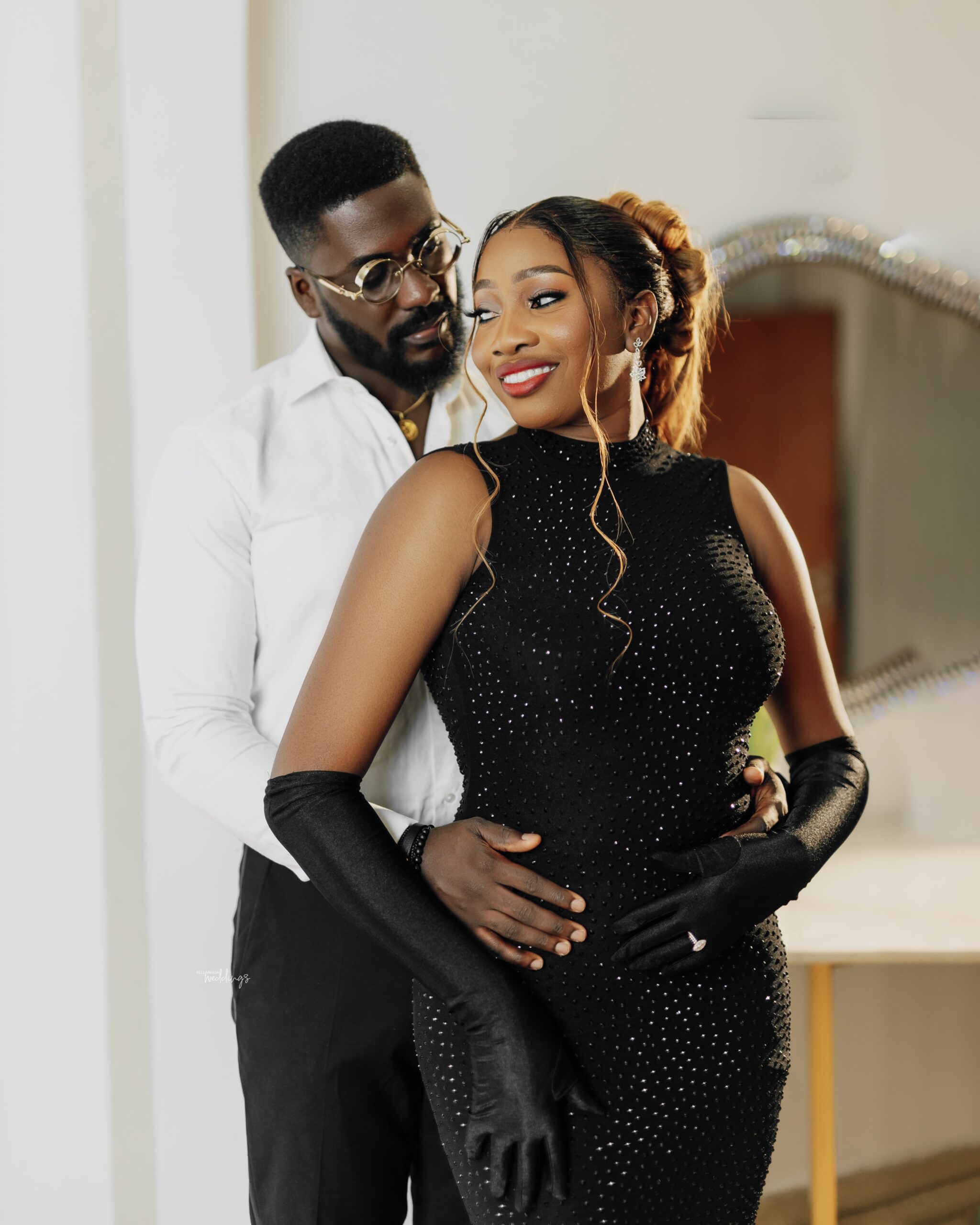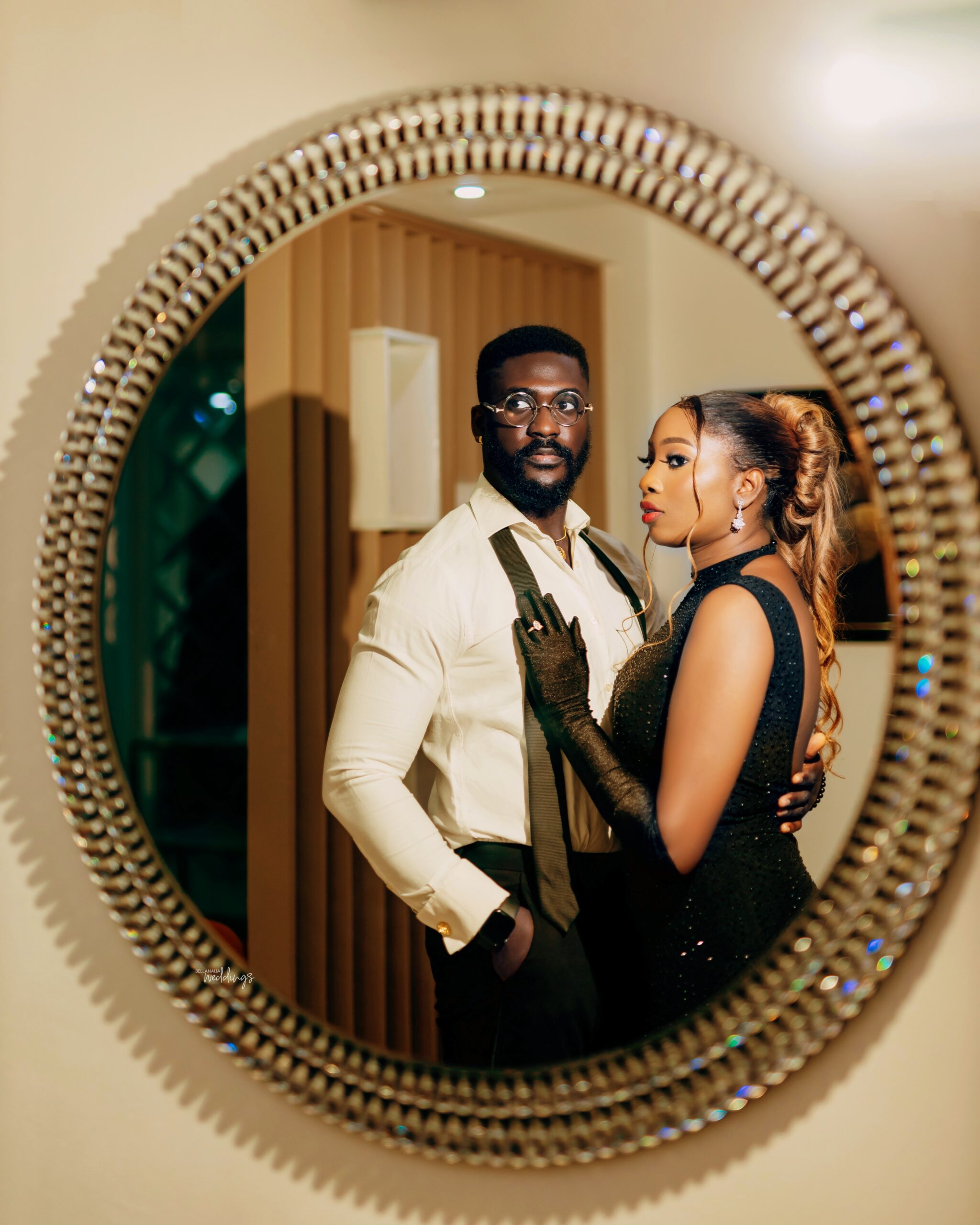 We spent the night talking and catching up. Anyone who knows anything about Feyi will agree that she absolutely loved talking about her time in secondary school. It was easily the best days of her life and I was like 'nawa ooo shey I go secondary school bayi?' I was studying Accounting at the time but explain to me why I was there spending time talking through Feyi's Mass Communication project (I dey use Idea, I no sabi anything) but anything to spend time with her before she goes to Dorcas (If you know, you know).This continued the whole of our time at the university and surprisingly we were to share a canopy for our graduation but this sadly did not happen.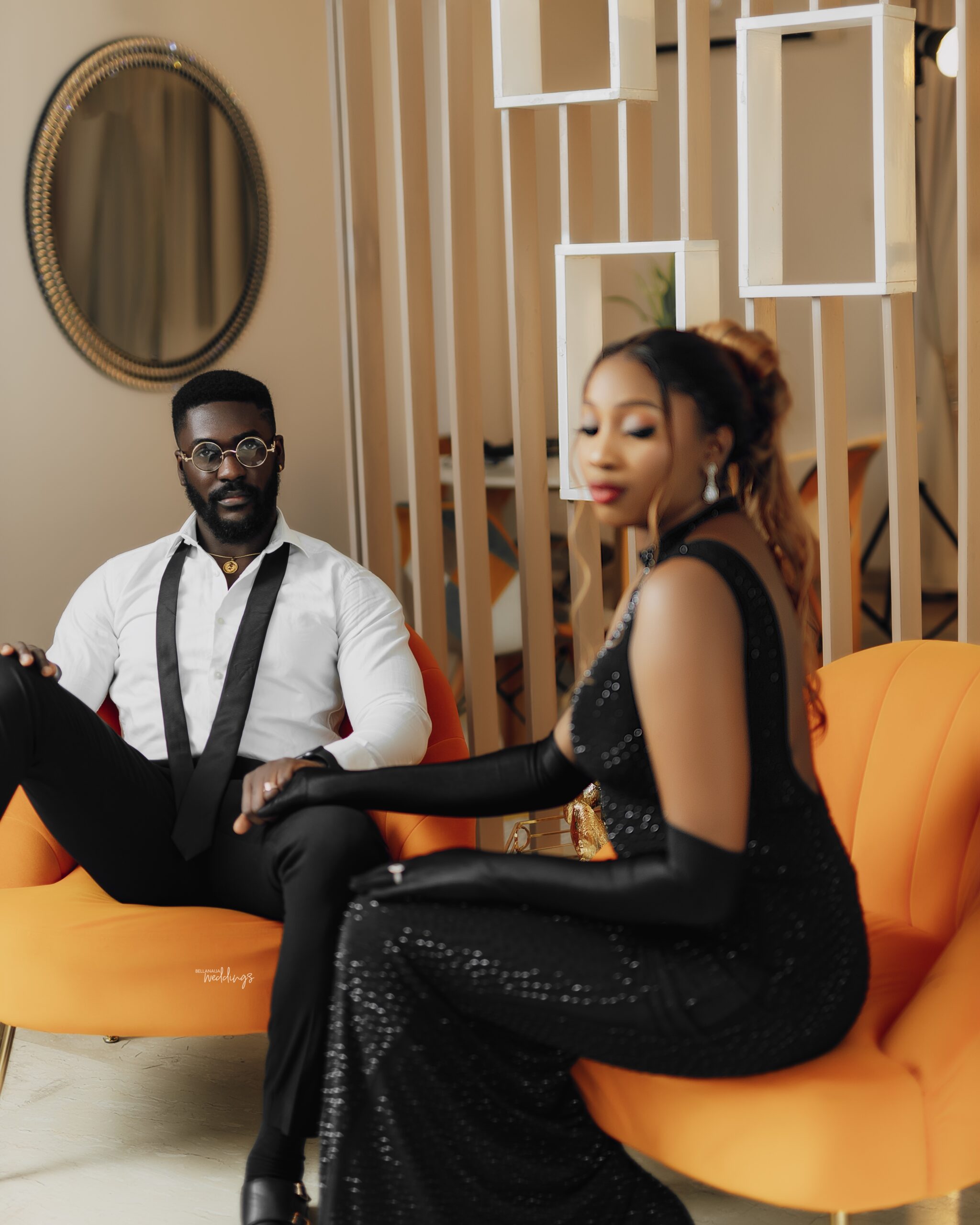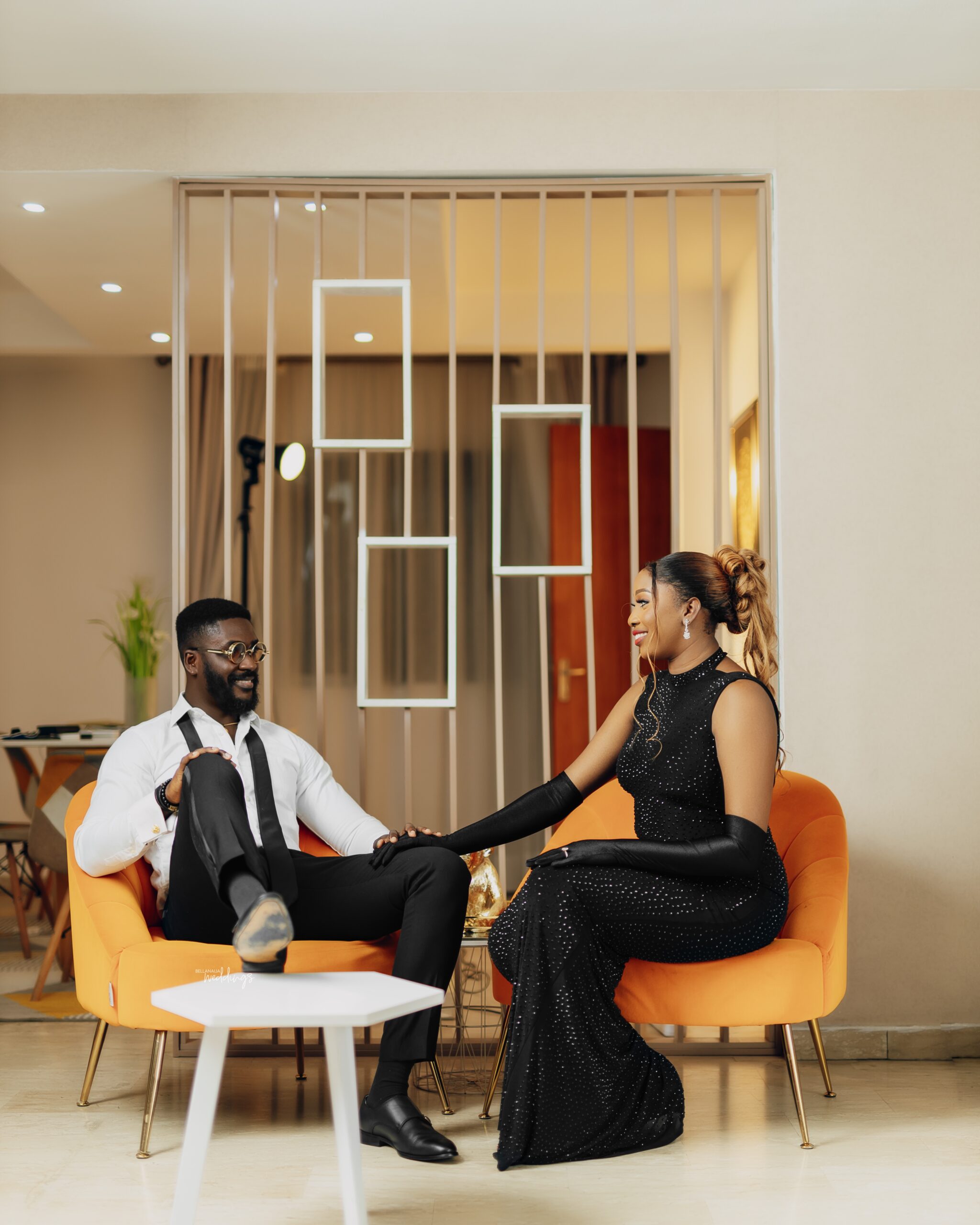 We have no pictures from the university and we absolutely hate that we don't but lowkey I am happy because I had just a mustache and a few strands of beards. I waited patiently until the time was right and with my 2-step questionnaire, asked after 8 years of being in the friend-zone (my laiffff, a whole spec like me, ko buru) I asked her if she was even attracted to me at all as I would not pursue anything with her if she was not. Fast forward to now and its been quite a journey of ups and downs but loving Feyisayo is the best decision of my life and I cannot wait to spend the rest of my life loving and protecting her.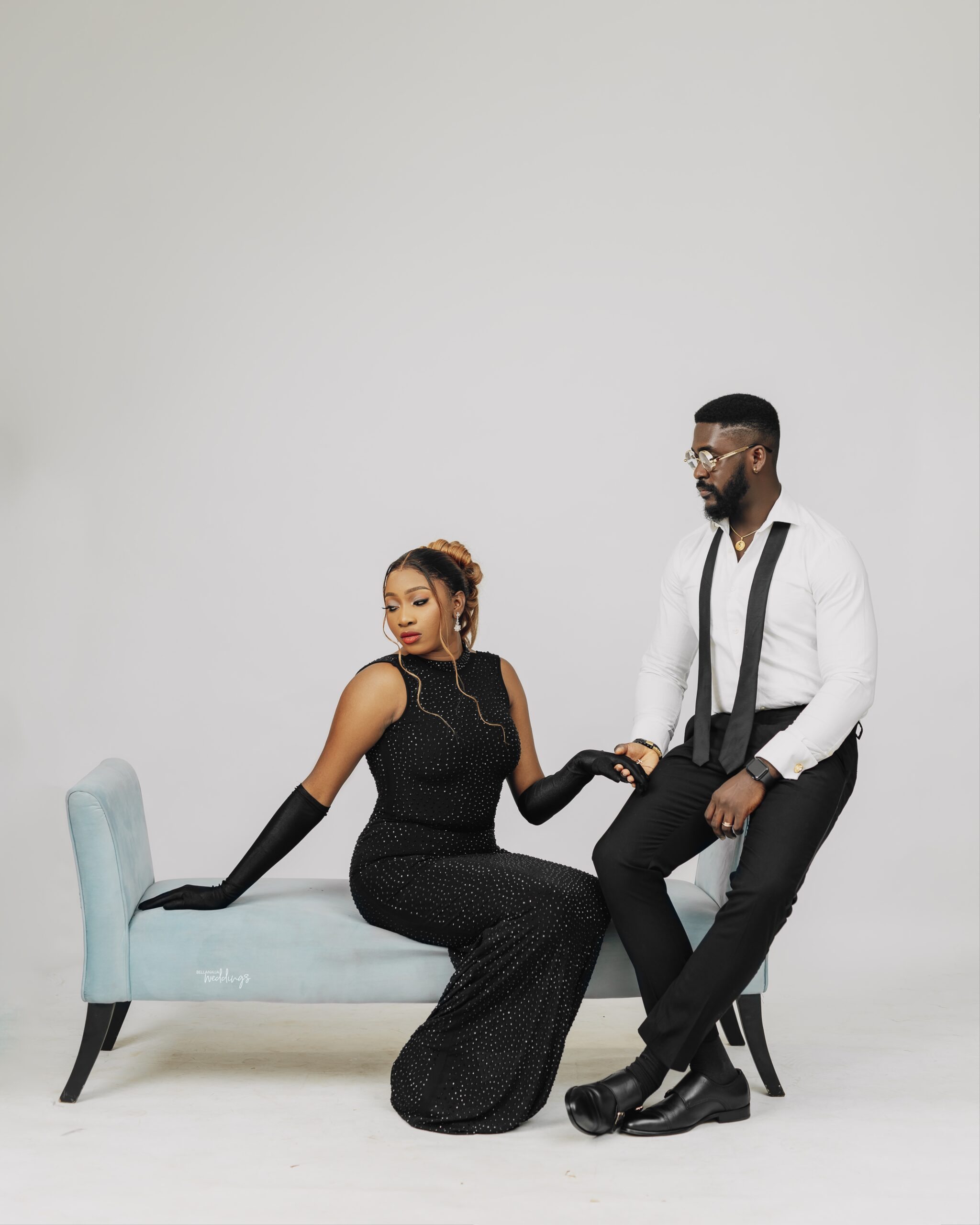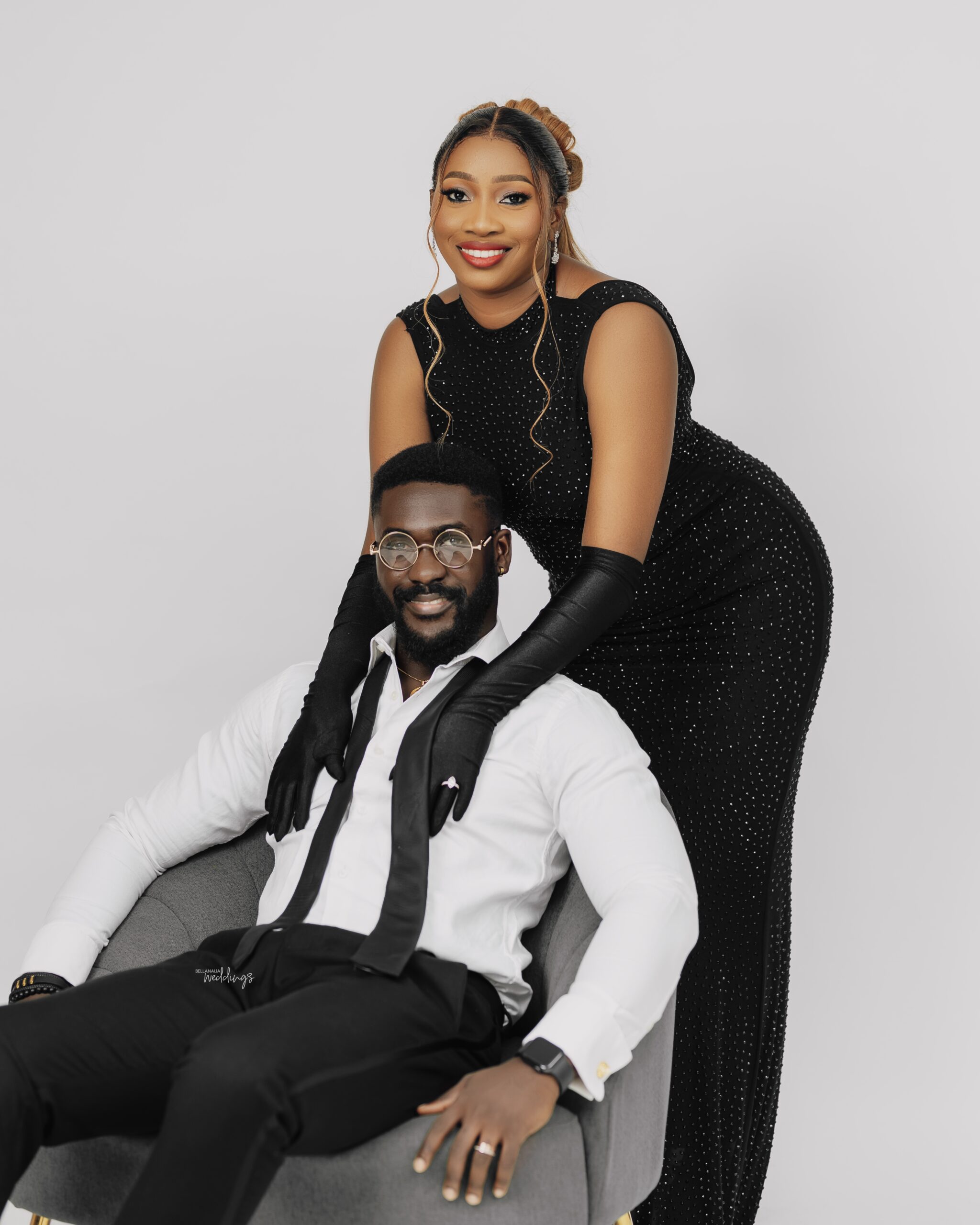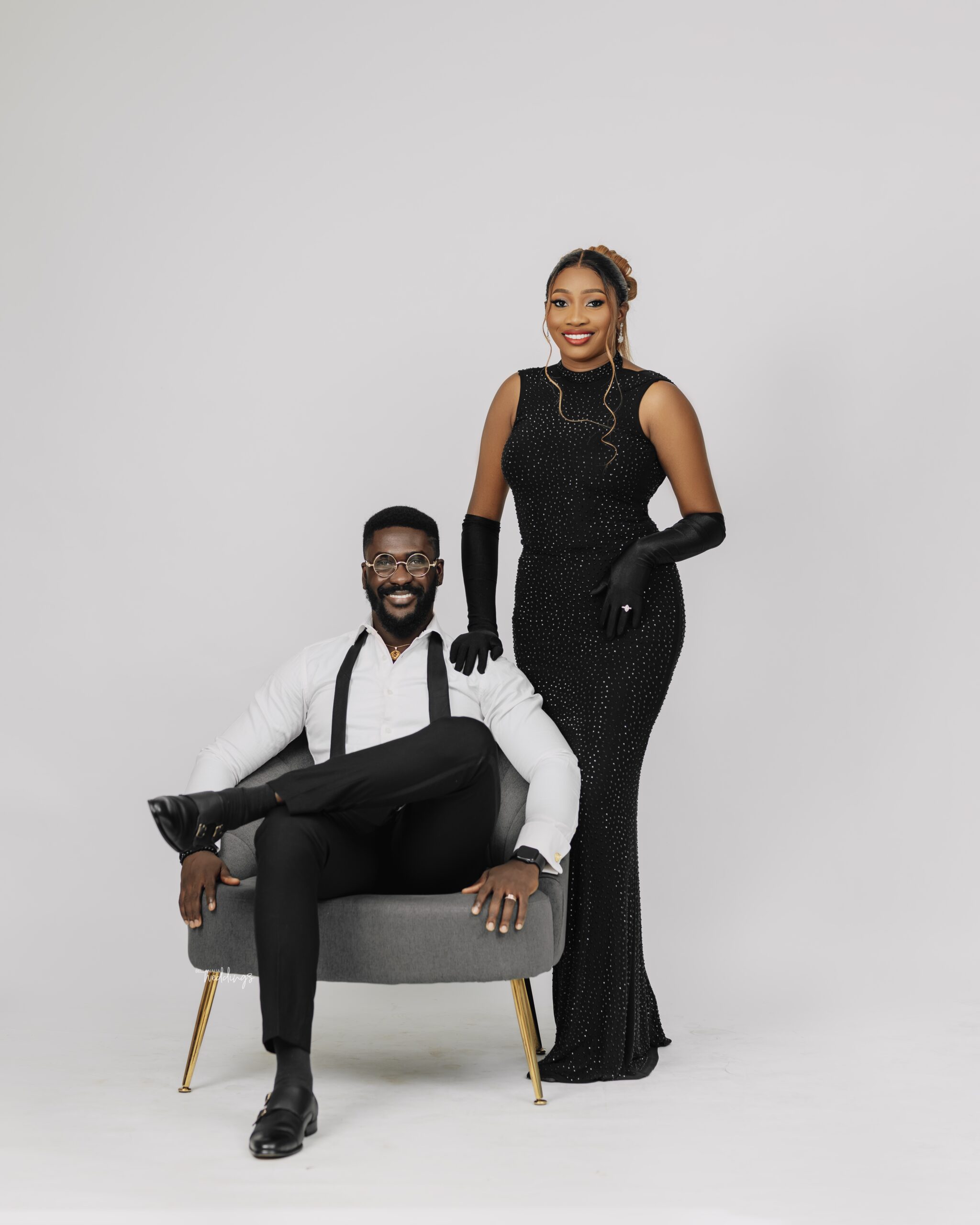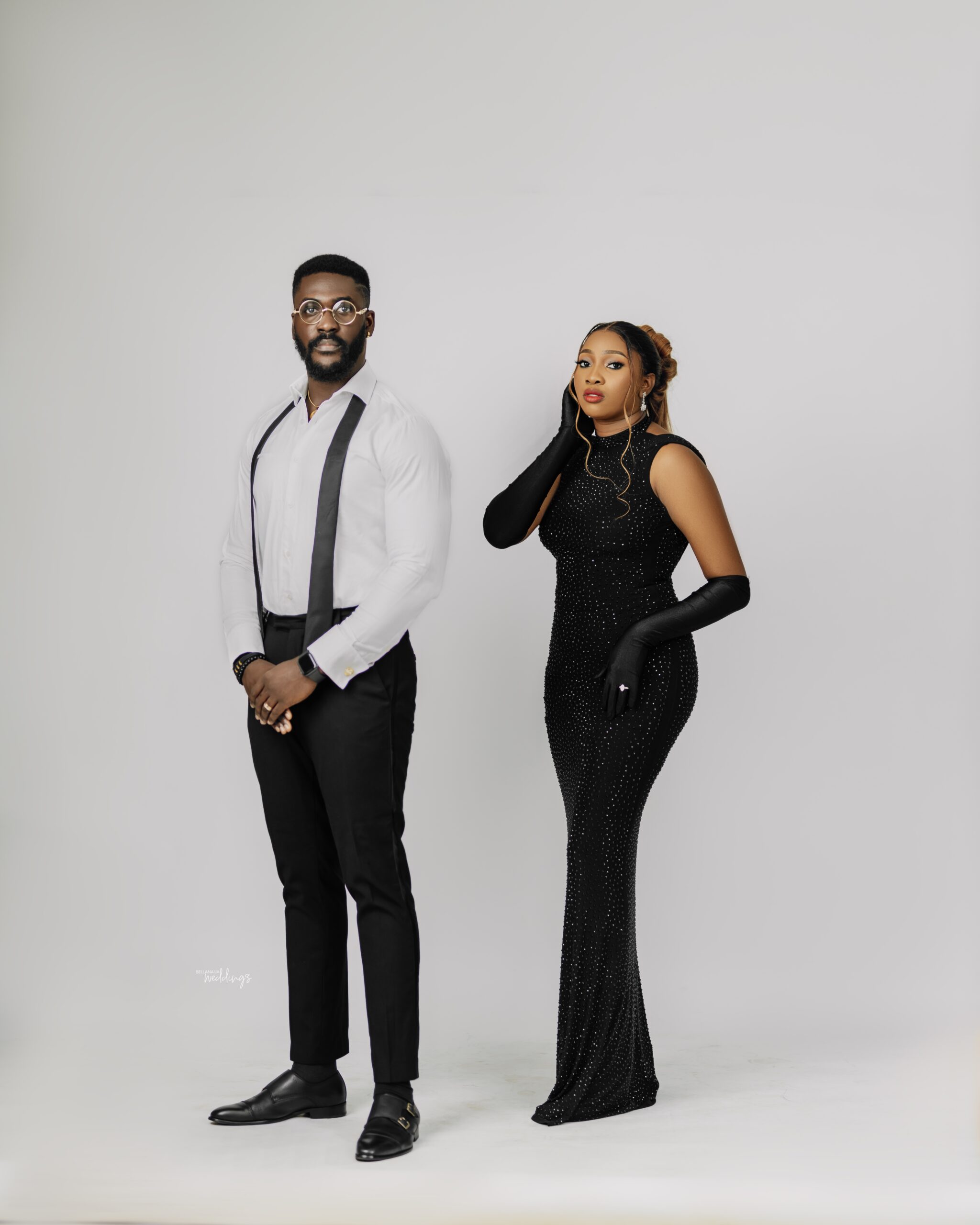 Credits
Bride
:
@missy_shayor
Groom
:
@oladipo.isaac
Planner
:
@curatedbymaju
Photography
:
@c3pictures_gallery